Certified Professional Midwife
Gerri Ryan, L.M., C.P.M., CDT (DONA), FACCE, CLE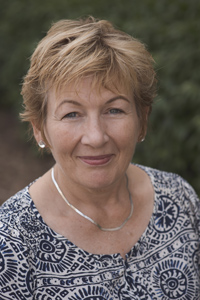 Gerri is a California Licensed Midwife and Certified Professional Midwife. She started attending births with family and friends in 1976 and in 1995 took on the role of professional Doula. Gerri began her process of midwifery education in the late nineties. She successfully completed the Seattle Midwifery School Challenge Process and is licensed as a midwife by the Medical Board of California. She began practicing midwifery in 2003 independently. In 2012, Gerri and her midwife daughter Heather LeMaster, L.M., combined their midwifery practices under the name San Diego County Midwives.  Gerri is committed to advanced midwifery practice, completing her Bridge Certificate in 2016.
Gerri has extensive business expertise and is recognized for her contributions to the Midwifery and Doula communities in San Diego.  She is a co-founder of Nizhoni Institute of Midwifery and was the Executive Director/Chief Operating Officer/Chief Academic Officer through August 2017.  She remains a member of the faculty. Gerri is a Lactation Educator, Lamaze certified childbirth educator and is the founder of San Diego Birth Network as well as a nationally recognized DONA approved Doula trainer.  She is Birth Emergency Skills Training for Out-of-Hospital Providers (B.E.S.T.) certified and assists in developing continuing education opportunities for practicing Doulas, Midwives and health professionals.
Gerri believes that the ability to birth is deep in every woman. "When women have confidence in their own abilities, the encouragement and freedom to tap into their innate wisdom, and have the loving support of family, friends and professionals who believe this too, they will truly have a satisfying birth."  Please contact Gerri or call her today at (619) 434-9188.
Gerri was the featured expert on the New Mommy Media podcast about precipitous birth.