Certified Professional Midwife
Heather LeMaster, L.M., C.P.M., CD(DONA), Monitrice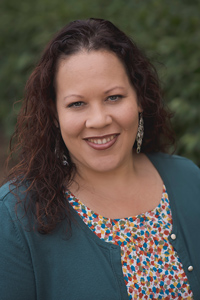 Heather LeMaster, LM, CPM, truly believes that birth is natural and one of the most special times in a woman's life. It was her own positive and empowering birth experience that motivated her to be a Midwife. Heather has been a doula since 2003.  She began her Midwifery education in a hands-on apprenticeship in 2006, joined Nizhoni Institute of Midwifery in San Diego in 2007, and graduated in 2010.  Two year later, she joined her mother, Gerri Ryan, LM, and they currently practice under San Diego County Midwives. She is licensed as a Midwife by the Medical Board of California. She is also a Certified Professional Midwife with the North American Registry of Midwives. Heather is Birth Emergency Skills Training for Out-of-Hospital Providers (B.E.S.T.) certified. Please contact Heather or call 858-278-2930 for your free consultation.
Public Speaking: Home Birth
Heather recognizes that strong public speaking skills are often essential for communicating the benefits of midwifery care and home birth to large groups.  In an effort to develop and strengthen these skills, she has been continuously enrolled in public speaking classes such as Lectures of Deep Structured Textual Analysis and Comprehension as well as various Humanities Courses for over 20 years.
Over the years, Heather has sought out opportunities to utilize her public speaking skills as a means to share her knowledge and experience with various audiences interested in home birth.  In 2008, she served as a professional on the panel discussion for the Orgasmic Birth Viewing at UC San Marcos.  Since 2010, Heather has served as a consultant at assorted childbirth classes, hypnobirthing classes, community meet-ups, baby fairs and other events providing information on home birth and the benefits thereof. She remains active in the community as it provides her an opportunity to maintain close interaction with families as well as the ability to answer their questions.
Heather was featured in the I Am a Midwife series launched by Midwives Alliance of North America (MANA).  In the interview below, she discusses the advantages of postpartum care with midwives .
Nizhoni Institute of Midwifery
In 2011, Heather was tasked with creating the clinical Skills & Drills © program for training students at Nizhoni Institute of Midwifery.  She served as Clinical Education Leader, creating and setting up opportunities for student midwives to obtain their clinical experience.  This crucial component of midwifery education enabled student midwives to develop and perfect the skills necessary to work with midwives in their communities. These skills were then enhanced throughout their educational process. She spent approximately 3000 hours with nearly 50 students.  Although Heather moved on from her position as Clinical Education Leader in 2016, she remains a member of the adjunct faculty at Nizhoni Institute of Midwifery.  She also continues to be an approved Preceptor with NARM and MEAC.
Volunteer Work
Heather participates weekly in Volunteer Adult Teaching programs.  She began volunteering with these programs in 2014 and accrues an average of 840 volunteer hours per year.