Lactation and Breastfeeding Support Group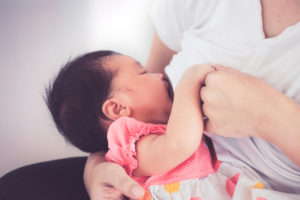 The Lactation and Breastfeeding Support Group is held every Tuesday from 10am to 11am at the San Diego County Midwives office.  Lisa Simpkins is an International Board Certified Lactation Consultant and has been managing this breastfeeding support group for us since 2009.  She assists breastfeeding mommas and babies free of charge during this time.
All breastfeeding couplets are welcome. It doesn't matter where or how you gave birth. It is a very informal setting in which mommas and babies pop in for assistance, weight checks and sometimes just to hang out with other breastfeeding duos.  The size of the group varies widely from week to week.  Some weeks we have 1 to 2 families while others we have 5 to 8.   It is helpful to come to at least one meeting prior to birthing your first baby.  If you feel you need support, or even want to support other mommas, please drop by and have a cup of tea and nurse your baby.
About Lisa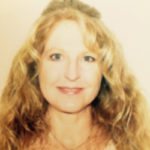 Lisa Simpkins, IBLC, CD (DONA), CBE, CLE is a faculty member at Nizhoni Institute of Midwifery and teaches the Lactation Initiation and Regional Perinatal System Modules. She has two Bachelor's degrees from UCSD in both the Biology and Psychology field, but it wasn't until she completed the Perinatal Educator, Lactation Educator and Lactation Consultant Programs through UCSD Extension, that she discovered her love of combining education and clinical skills.  Lisa manages a free local Breastfeeding Support Group at both Mary Birch and the San Diego County Midwives offices, which assists her in reaching out to all breastfeeding mothers and partners regardless of their budget constraints.
"I have had a passion for working with women for the last 20 years, and have found working in the Perinatal Health field as an Educator and International Board Certified Lactation Consultant immensely fulfilling. I have been fortunate enough to wear many hats in my roles over the years, from the opportunity to work with pregnant women and their partners in an educator role, as well as, care for them as a professional labor support person. I have worked in many different locations – most of the San Diego hospitals, Best Start and UCSD birth centers, as well as, home births. I have assisted women at birth and breastfeeding after many varied types of birth and understand the challenges that face birthing and breastfeeding women today."