Breastfeeding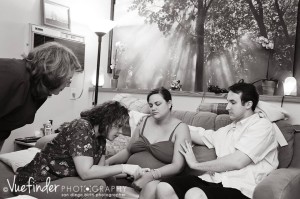 Breastfeeding is one of the best gifts you can give your baby, as human milk is optimal food for human babies. The World Health Organization (WHO) recommends breastfeeding for two years or more. The American Academy of Pediatrics (AAP) recommends exclusive breastfeeding for six months and continued breastfeeding with food supplementation for a minimum of one year. The health benefits for moms and babies are many, both short and long-term.
We find that women sometimes benefit from support with lactation, so midwives are trained to help you with some of the more common questions or difficulties you may encounter.
San Diego County Midwives are happy to help you with this important transition should the need arise. Below we have listed our favorite local resources to serve you in your own research into breastfeeding.
Local Breastfeeding Resources
San Diego County Breastfeeding Coalition is a non-profit organization that promotes and supports breastfeeding throughout San Diego
La Leche League is a local chapter of the international organization, which focuses on helping and educating breastfeeding mothers.
San Diego Mothers' Milk Bank provides information about local milk donations.