News & Events
Upcoming Events at our Facebook Page
Lactation & Breastfeeding Support Group (FREE)
Lisa Simpkins, IBCLC, CD (DONA) will be providing a FREE breastfeeding support group Tuesdays from 10am to 11am.
DONA Doula Training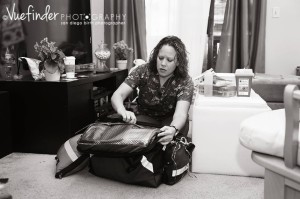 Gerri L. Ryan is a Certified Doula (DONA); ASPO/Lamaze Certified Childbirth Educator (UCSD); Certified Lactation Educator (UCSD) and is a member of ICAN, DONA, ASPO/Lamaze.  She is offering DONA doula training on the dates listed below:
DONA Doula Training Class Schedule
January 12-14, 2018
March 4, 7, 11, 14, 18, 21 (Sun/Wed evenings)
June 8-10, 2018
August 24-26, 2018
November 9-11, 2018
January 11-13, 2019
Registration Information
Learn More About DONA Doula Training

Childbirth Education
Birthing From Within
BIRTHING FROM WITHIN classes go beyond what other childbirth classes offer and prepare parents for how they will experience their labor. Whether you are planning a hospital or homebirth, having your first or subsequent child, are hoping for a natural labor or are still exploring your options, you will learn to stay present, mindful, and connected throughout labor.
Download BFW Class Flier
The Bradley Method Classes with Christina Pitts, AAHCC
I discovered my passion for natural childbirth when I became pregnant in 2008. In my heart I just knew that birth was an event to be celebrated, not feared, and that an unmedicated birth was the right choice for our growing family. After much research, we decided to take a class in The Bradley Method® to prepare ourselves. During the series, we realized that our desire for a natural birth would be better respected under the care of a licensed midwife. So at 30 weeks into the pregnancy, we changed healthcare providers and on Valentines Day, 2009, our beautiful daughter came into the world in the peace and quiet of our own home. And we just recently experienced another successful Bradley Birth when we welcomed our son into the world on June 20 of this year.
My own empowering birth experiences have motivated me to spread the news about the well kept secret of natural childbirth and empower other parents. I consider it a privilege and an honor to be a part of such a life changing event and I look forward to assisting you on your journey toward achieving your perfect birth.
http://www.bradleybirth.com/christinapitts
Breastfeeding Basics Class
Breastfeeding is a natural and beautiful way to bond with and provide for your infant. Learn about the ins and outs of preparing to breastfeed with this class.
Download Breastfeeding Basics Class Flier